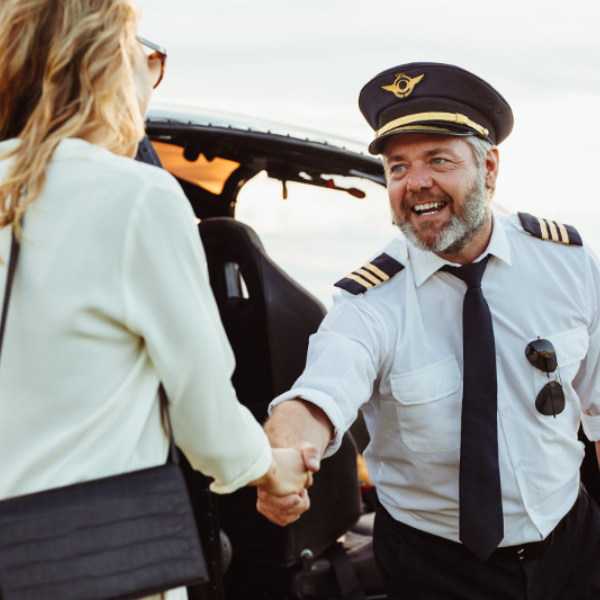 Launching Today – Thursday 15th August 2019
Enjoy the Seabourn-standard of excellence in flight and elevate your clients travel experience by reserving a private jet available in a wide range of models. Door to deck and back in Seabourn style. The Seabourn Private Air service will be able to accommodate groups of any size upon request, with available aircraft including light charter jets capable of carrying 5-8 passengers; mid-size jets sized for 7-8 passengers and heavy private jets with capacity for 9-16 passengers. Pricing will vary by itinerary and aircraft.  

Amenities and services of the Comprehensive Seabourn Private Air package include:  
• Access to thousands of airports, large and small, as well as to most major international airports
• WIFI internet capability
• Private Valet luggage service
• Seabourn-standard catering options
• Seabourn-brand food & beverages on every flight, including Regiis Ova caviar, K+M Chocolates, Montaudon champagne, and a range of complementary spirits
• Amenities by Seabourn's signature fragrance partner, Molton Brown
• Complimentary transfers to-and-from home to the nearest airport and onward to Seabourn's cruise port**
• Cabin attendants, required on some aircraft, or available upon request*** if not required by aircraft
• Next port protection up to 1,000 miles from original destination.  

*Private Air fares are separate from the cruise fare **Mileage limitations apply ***For an additional charge

Would you like to learn more of this amazing experience? Give the experts Fusion Cruises a call on 01903 694322 or visit www.fusioncruises.co.uk.